DIVERSITY, EQUITY & INCLUSION
To fulfill our purpose of strengthening community for all, the Y is committed to being an inclusive, anti-racist organization and leveraging our collective impact to address social inequities.
OUR COMMITMENT TO DIVERSITY, EQUITY, INCLUSION AND GLOBAL ENGAGEMENT
The Y is made up of people of all ages, from all walks of life, working side-by-side to strengthen communities. Together, we strive to ensure that everyone, regardless of ability, age, cultural background, ethnicity, faith, gender, gender expression, gender identity, ideology, income, national origin, race or sexual orientation has the opportunity to reach their full potential with dignity. Our core values are caring, honesty, respect and responsibility — they guide everything we do.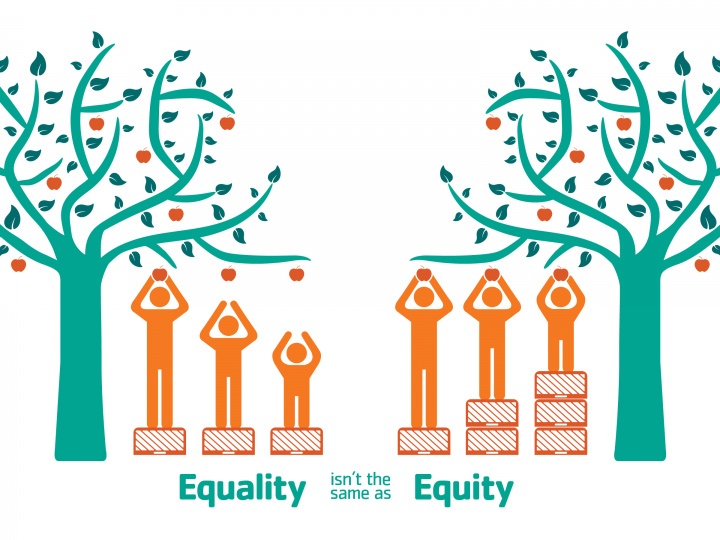 Advancing Equity for All
We are committed to ensuring everyone reaches their full potential with dignity. While we haven't always lived up to that inclusive vision, we have been on a steady journey toward making that powerful aspiration a reality for everyone in the communities we serve.
Today, we recognize that in order to be truly "for all," we need to lead with equity. That means working with local and global partners to identify and remove the barriers that historically have prevented some of those in our communities from thriving, while ensuring that each individual can access the unique support they need.
LEARN MORE: ADVANCING EQUITY FOR ALL BLOG
---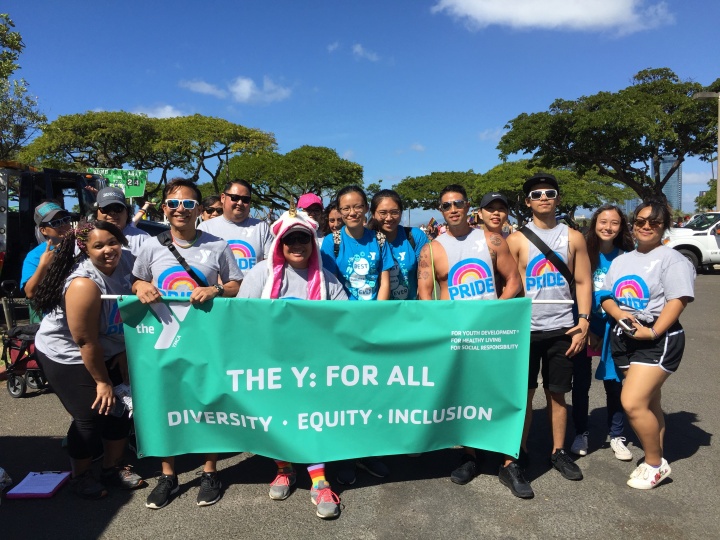 Becoming an Anti-Racist, Multicultural Organization
We recognize that the effects of systemic racism show up in every aspect of society, from disparities in health care and education to housing, employment and more.
We're on a journey to become an anti-racist, multicultural organization within all areas of the Y. That means intentionally promoting all aspects of inclusion, ensuring diverse representation in our leadership, and partnering with communities to lead social change through anti-racist policies, words and actions.
Transgender/Gender Equity Non-Discrimination Policy
The West Morris Area YMCA is dedicated to the welfare of all participants and does not discriminate on the basis of gender identity. To fulfill our mission of strengthening community for all, the Y is committed to being an inclusive, anti-racist organization and to leveraging our collective impact to address social inequities.
Use of Restrooms and Locker Rooms: Individuals are permitted to use restrooms and locker rooms corresponding to their identified gender or expression.
The New Jersey Law Against Discrimination (LAD) prohibits discrimination based on gender identity or expression. This means that it is against the law to be harassed or denied rights and privileges extended to others because of gender identity or expression of transgender status. These protections apply to a broad range of people, including but not limited to people who express or present to the public a gender that does not match their birth certificate, people who change some or all of their sex characteristics through hormone and/or surgery, and people who are transitioning.
Harassment/Full and Equal Access Harassment and making statements or taking action that show that a person is unwelcome because of gender identity/expression, or making it more difficult for a person to use a public accommodation can also violate the LAD. Individuals who exhibit this type of behavior can result in termination of membership privileges without refund.